The international business landscape is ever-evolving, and India and Italy stand out as two dynamic and promising markets. As we delve into the topic of "Ease of Doing Business" in these nations, here are some key insights:
India – A Growing Giant:
India's vast market and diverse consumer base offer tremendous growth potential. Government initiatives like "Make in India" aim to streamline business processes and attract foreign investments.

Italy – Rich in Tradition and Innovation:
Italy's blend of tradition and innovation makes it an attractive destination for businesses. Its skilled workforce, strong manufacturing sector, and reputation for quality craftsmanship are assets worth exploring.
Understanding the nuances of doing business in these countries can be a game-changer for companies looking to expand internationally. Whether you're an entrepreneur, investor, or professional, these insights are invaluable.
SPEAKERS
Martina Stura – Deputy Secretary General, IICCI – The Indo-Italian Chamber of Commerce and Industry
Natalia Operti – Partner, RLVT – Tax Legal AFC Advisory
Dr. Abha Yadav – Former Director of Forum of Indian Regulators; AP, NLU, Delhi
MODERATOR
POOJA TIWARI – Vice President, WICCI India-Italy Business Council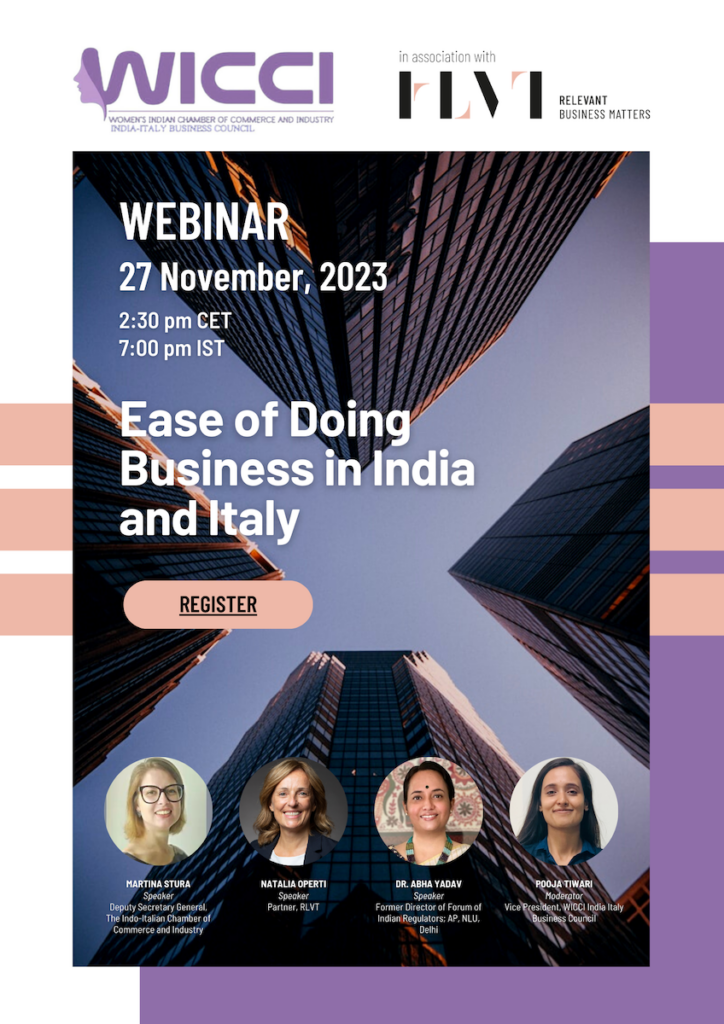 ---